We Build
Personal | initiative co-founder, 2017
My major contribution includes design development, models, drawings and the exhibition. All drawings, diagrams, visualisation and photography presented here are completed by myself. All models are collaborated with partner B. Dixon.
Vanuatu is a Pacific country of islands that struggles with constant devastating natural disasters. Our team proposed an initiative to work with the local Freswind community to design, raise funds and build a new school to replace one lost to cyclone Pam in 2015. The project aims not only to provide solid refuge against the climate but also thermal comfort during all seasons, while being affordable. It provides a multifunctional space that is suitable for teaching, learning, and all sorts of community activities. Natural ventilation and lighting are enhanced by the windcatcher and adjustable windows. The interior cladding uses indigenous woven bamboo sheets. Moreover, the design is modular in a way that allows for the potential to erect a whole community in the future.

In 2018 we designed an exhibition which includes drawings, photos, iteration models, a 1:20 detail model, a 1:1 truss mock-up, a 3m tall detailed section drawing, etc. We raised enough funding to move on to the prefabrication of structural elements and soon building it together with the community. We also published a fully illustrated handbook with hundreds of diagrams for the local community which encapsulates everything we had learned together working with each other.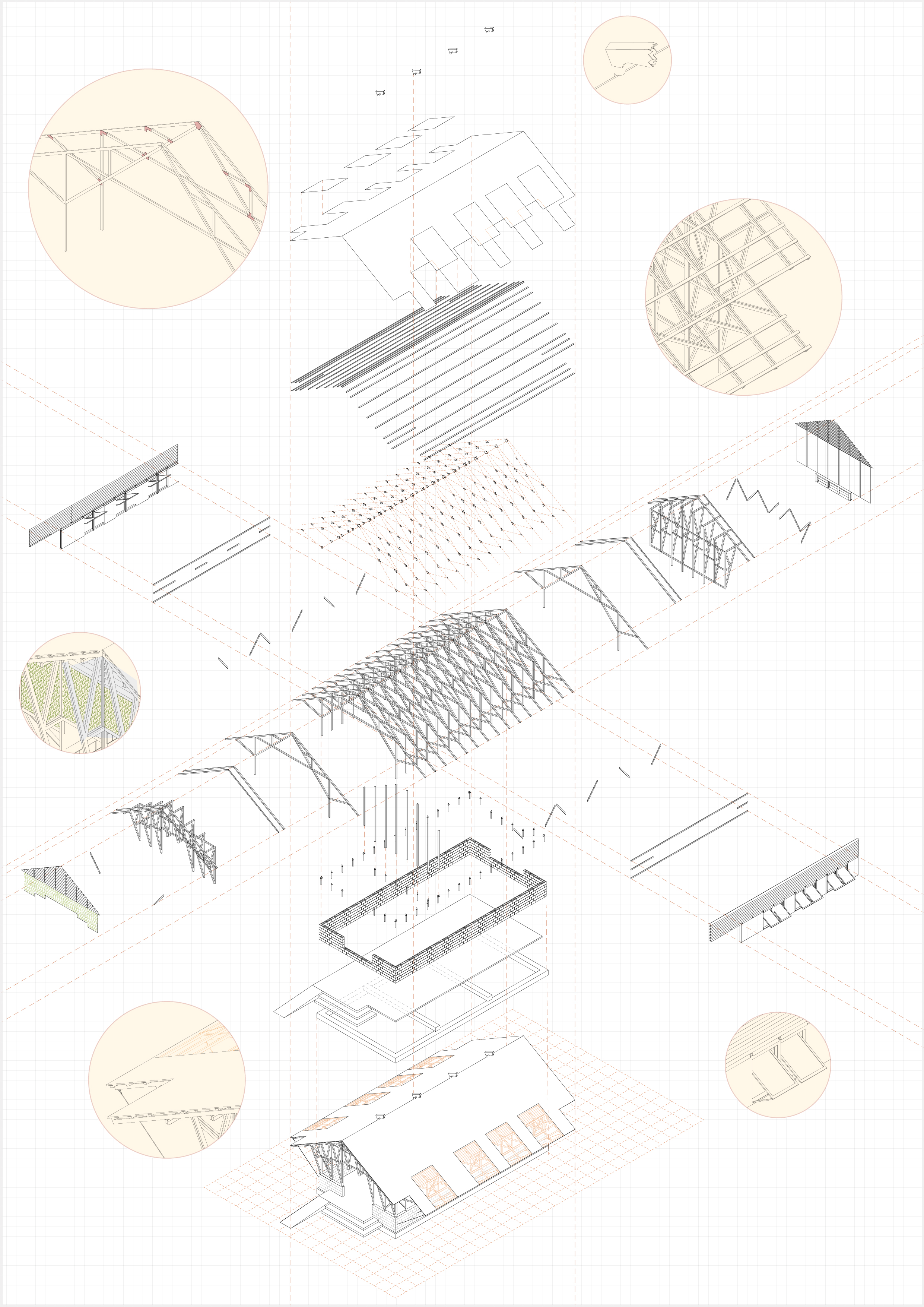 1:20 detail model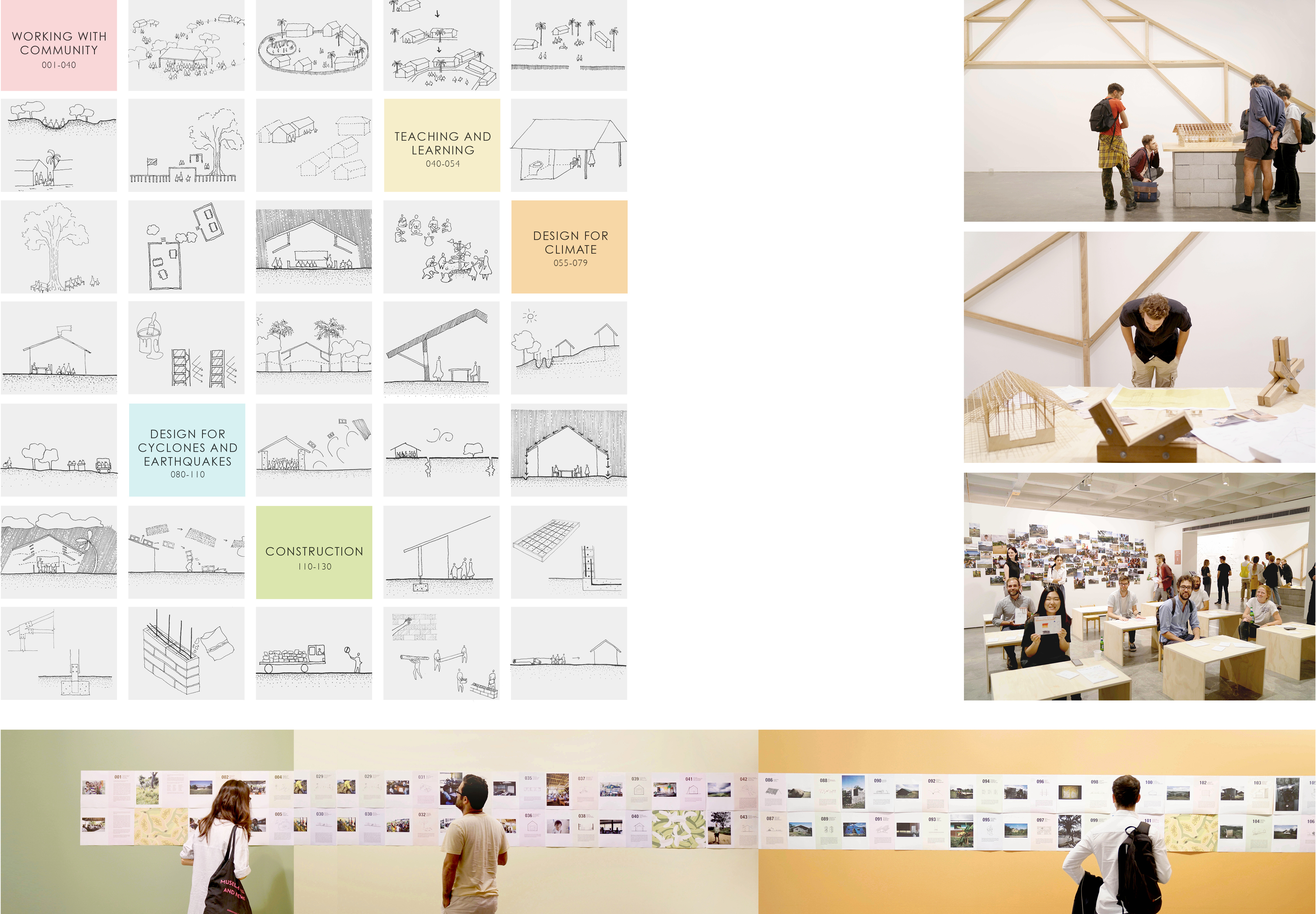 handbook and exhibition